I got a few photos from
scary_mary. I made the halter and skirt set for her to go to Dragon Con back in September. She is going to make a few for my web site as well. I don't know who took the photos of her at the convention, but they did well and she looks quite nice!

Rings are 14g 1/4" Annodized Aluminum and Neoprene (same size).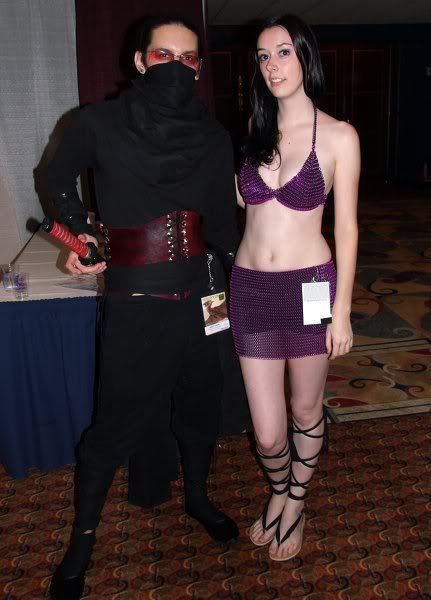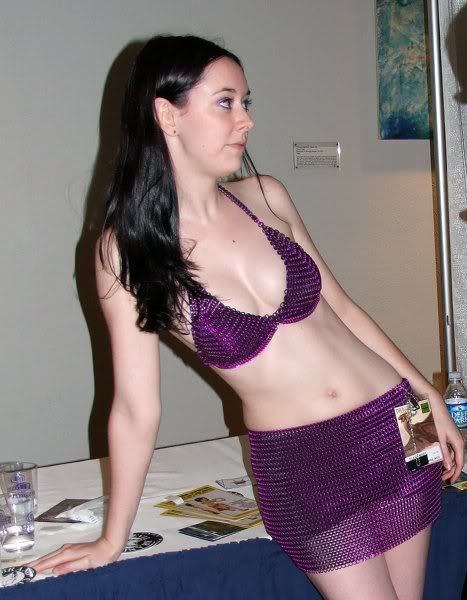 Construction Photos: